DISCOVER BARRE: MEET ENORA
5 QUICK FIRE QUESTIONS
With our Discover BARRE Challenge in full swing, let's get to know those behind the mic...
Here are 5 quick fire questions with Enora:
1. What's your go-to pre-workout snack?
I don't like working out on a full stomach, so a hand full of nuts and seeds are usually my go-to.
2. What's your current favourite track to sweat to?
Do I really have to answer just one?! Far too many!!! I love so many songs but right now I'd say that all the songs that are on my last playlists for RIDE, HIIT and BARRE.
3. What's your favourite exercise?
Everything butt related ;) So in my barre class, you will for sure feel the burn in the bum.
4. What's your least favourite exercise?
Push ups… somehow I don't like them!
5. Top tips to keep your energy levels high?
Sleep is very important to me. I can't have 8h cause I wake up too early but I try to aim for 7! Healthy and balanced meal. Exercise is very important too, as I love the post-exercise feeling! Last, I'd say to enjoy what I am doing, as I feel we have much more energy when we are happy!
---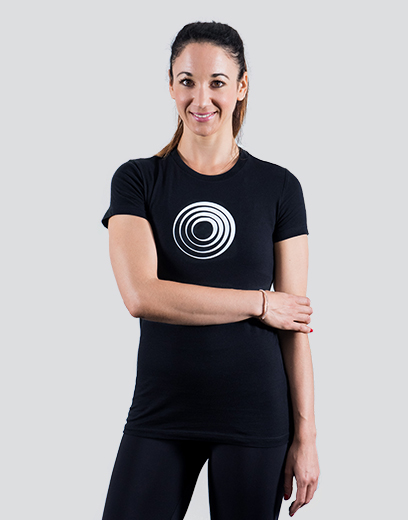 Contributed by
Enora
__
View profile
Upcoming classes:
---