DISCOVER HIIT: MEET ENORA
5 QUICK FIRE QUESTIONS
After Discover BARRE and Discover FLOW, it's time to Discover HIIT and those running the show...
Here are 5 quick fire questions with Enora:
1. Post-HIIT refuel of choice?
Depends the time of the day I teach or take the class! If it's close to a meal time then I will have a normal meal.
2. Fav track to HIIT to?
This changes every week. Once I have a favorite song I can listen again and again and again. I have no limits. I usually love up tempo songs, or latino vibes. I am also a Drake or Rihanna fan, so whatever songs work for me.
3. First thing you did this morning?
As soon as I wake up I put on some music. That's always my first thing. It puts me on a good mood for the day (poor neighbours).
4. Deadliest HIIT exercise?
Depends if I am teaching or taking the class. When I teach, I love to make them full body exercises that target their If I take a class, I just hate every kind of push-ups. They kill me!!
5. What motivates you the most?
In life in general? Just being happy, in a good mood, loving what I do and being a good person for the ones around me. If it's in class, as a teacher, then I love love love seeing my clients suffering. Kidding! I like to see them happy after a good workout, and also see the progression classes after classes as they get stronger. I just want them to enjoy those 45 minutes and take this time for them.
---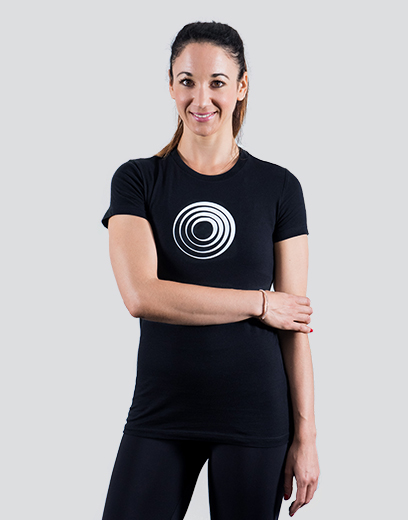 Contributed by
Enora
__
View profile
Upcoming classes:
---