WELCOME REBECCA
A new instructor in the BEAT Family !
Please welcome Rebecca who is joining the Instructor team.
Certified personal trainer and group fitness+ indoor cycling instructor she will join the HIIT and RIDE team as soon as her training at the BEAT academy is over.
To get to know her a bit better we asked her a few questions. Read her interview here :
- What do you want us to "call" you ?
Rebecca or Bex is good! Yes I realised that some of my French colleagues find it weird calling me Becs! Haha

- What does "Fitness" mean to you
'Fitness' is something that sounds so positive to me. I love the way that it makes you feel; how it can improve your mental state, challenge you and give you that amazing post-exercise high. My aim is to help others find the joy that I get from training, to help them build up knowledge and see the positive effects it can have on your life.

- What's your favorite time to workout ?
As much as I would like to be a morning person, I looove sleep and prefer to do most of my workouts in the late afternoon / early evening. This is my favourite time to workout as my body feels well-fuelled, strong and ready to take on any workout.

- What's your favorite and least favorite workout ?
My favourite exercise would be anything to do with CrossFit, weightlifting or running. I would say my least favourite exercise would be anything that needs a lot of coordination as I have two left feet! Oh, and thrusters...if you know, you know they're the worst...

- What's your favorite song to workout ?
I always adjust my music to suit my mood and have so many favourite songs to workout to so it's really hard to say just one. My go to genres are: dance, pop, R&B or dancehall and you'll notice that my sessions will always have a UK music flavour to them.
---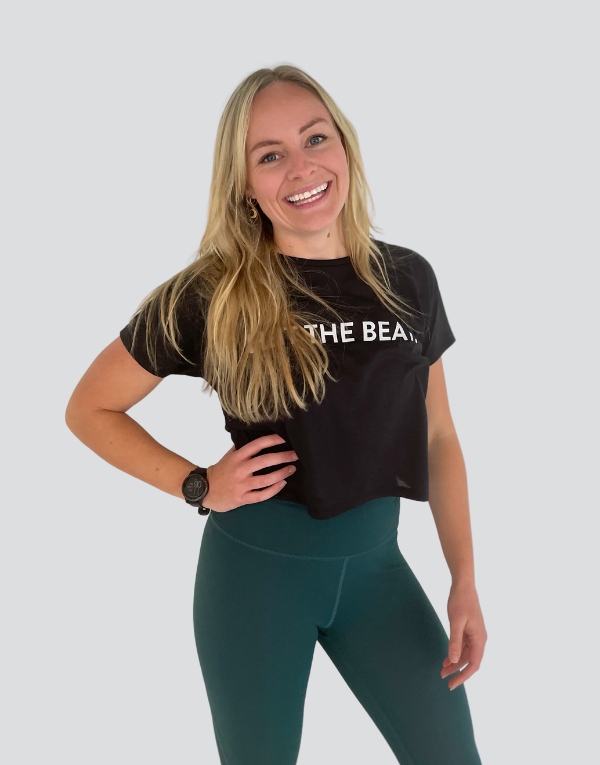 Contributed by
Rebecca
__
View profile
Upcoming classes:
---