PIMP UP YOUR BREAKFAST
Top 4 trendy breakfast toppings
Ever get bored of your usual breakfast and wonder how you can make it more exciting, nutritious and delicious?
Ever wander the aisles of your local grocery and see all these new healthy ingredients but wonder how to use them?
If you answered YES to both these questions (or at least one) then read on…
Here are my TOP 4 SUPER trendy toppings to add to your morning smoothies, toast, porridge, cereal or anything you fancy!
QUINOA PUFFS
Benefit: protein powerhouse - a great source of plant based protein. High in fibre and helps improve digestion. Super great source of magnesium for muscles. Gluten-free!
How to eat: add a crunch to your smoothie or porridge with sprinkles of quinoa puffs.
COCOA NIBS:
Benefit: Cacao nibs are cacao beans that have been roasted and broken into small pieces. They are one of the best sources of magnesium which is important for muscle and nerve function. Also rich in fibre- 30g of cocoa nibs have 9g of fibre! It's a natural mood booster and makes you feel good due to a type of fat
called Anandamide. Yay for these tiny "happy" nibs.
How to eat them: add them over smoothies, or muesli, in baking, or right out of the bag for a "happy" snack!
HEMP SEEDS
Benefit: exceptionally nutritious- a great source of protein, healthy fats like omega 3 and 6. They are also great for the skin- being a source of vitamin E. The protein is high quality and is a great option for vegans or vegetarians.
How to eat them: they have a yummy nutty flavor and can be eaten raw, roasted or cooked; sprinkle over smoothies, cereal or salads. (p.s: no they will not get you high- they don't have the active ingredient of marijuana called THC #justsaying)
CHIA SEEDS:
Benefit: They may be tiny, but they are full of protein and fibre. A great source of plant protein if you are vegetarian or vegan. They are also high in calcium and phosphorus which work together to strengthen bones and teeth.
How to eat them: They can be eaten raw or mixed in baking. Add chia seeds to yogurt, granola, or your morning smoothie for extra protein. You can even add it to your water for added protein in the day!
MEET ZEINA
Zeina is a nutritionist who loves to create and share easy, super-nourishing, mostly plant-based recipes. Zenia is a regular at BEAT Fitness and you can follow Zeina's insta feed for inspiration @upcloseandhealthy
---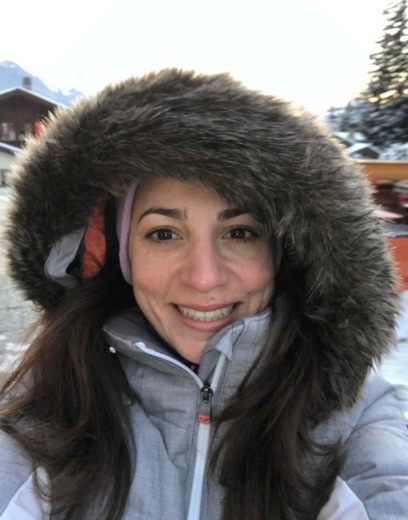 Contributed by
Zeina
Upcoming classes:
---