WORK SMARTER NOT HARDER
3 TIME SAVING PRODUCTIVITY HACKS
Photo: Intelligent Change
Before we opened BEAT Fitness we asked our community a simple question: "What's the hardest thing about working out regularly?"
The answer was loud and clear: TIME and MOTIVATION.
MOTIVATION: So we designed an inspiring environment, a welcoming hospitality team and motivating instructors who curate fresh playlists to keep you motivated.
TIME: And we set out to save you time with online booking, an all inclusive service and an effective workout in just 45 minutes.
THE PRODUCTIVITY PLANNER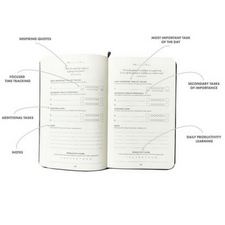 The reality is we can't create time. So the key is to focus on quality tasks over quantity.
The Productivity Planner combines the Pomodoro technique (25 minute work blocks) with the Ivy Lee method to help you structure your working week.
SWALLOW THE FROG
"If it's your job to eat a frog, it's best to do it first thing in the morning. And if it's your job to eat two frogs, it's best to eat the biggest one first."
Mark Twain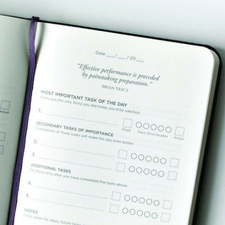 Once you have planned your day don't get sucked into emails and busy work. Block out x2 pomodoros to get your Most Importand Thing done. If you don't swallow the frog first thing, the frog will swallow you. That horrible (but important) task that you are procastinating on eats away at you all day!
KNOW YOUR ENEMY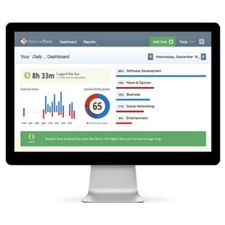 We are all guilty of procastination. The secret is to know your enemy. RescueTime tracks your activity and you can even block your go-to procastination websites to allow quality focused time.
Book a class now and commit to testing out these productivity hacks this week!
SHOW UP
Getting and staying fit can feel like a big task.
But really it just requires that you SHOW UP every day for yourself.
Our SHOW UP Method will improve the daily habits that support your fitness goals:
HOW WE HELP
At BEAT Fitness your fitness journey starts with a Free Consultation where we find out your why, set goals and agree a plan for you to achieve your goals.
Every member at BEAT Fitness reviews those goals regularly with a coach so that we can celebrate your wins along the journey.
The first step to joining a fitness community committed to your success is to book a Free Consultation with a coach.
KNOWLEDGE IS POWER
At BEAT Fitness we help our clients master the three secrets to fitness: Consistency, Confidence and Commitment.
Want to skip the reading and change today? Book a Free Consultation with a coach.
---
Contributed by
BEAT FITNESS
Upcoming classes:
---