Barre
Lift your body and spirit with our barre classes. Improve your posture and increase muscle definition through creative series of mat and barre work, isometric holds and pulses, and count downs while using a variety of props such as bands, small weights, mini balls and more. A serious burn for a balanced body!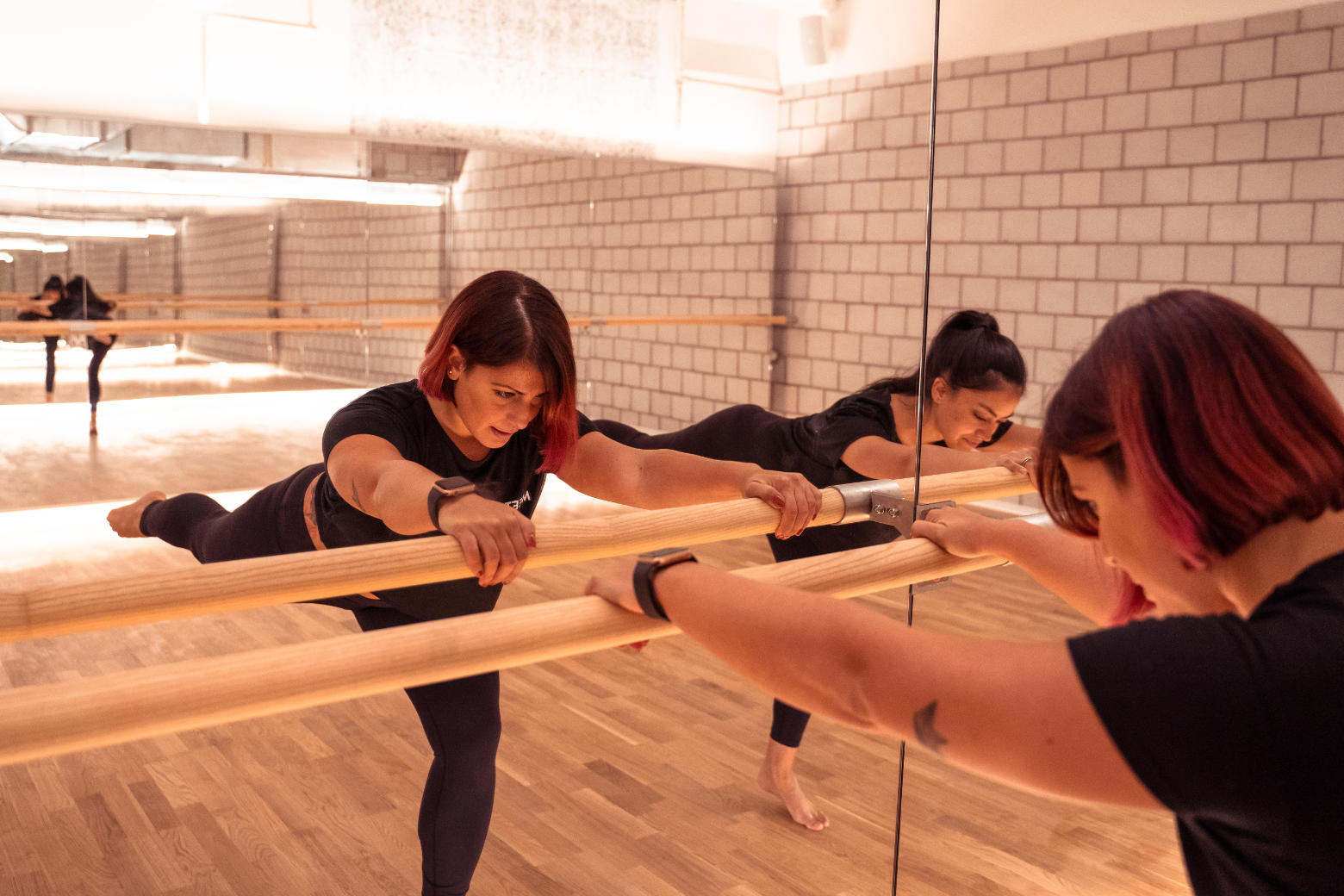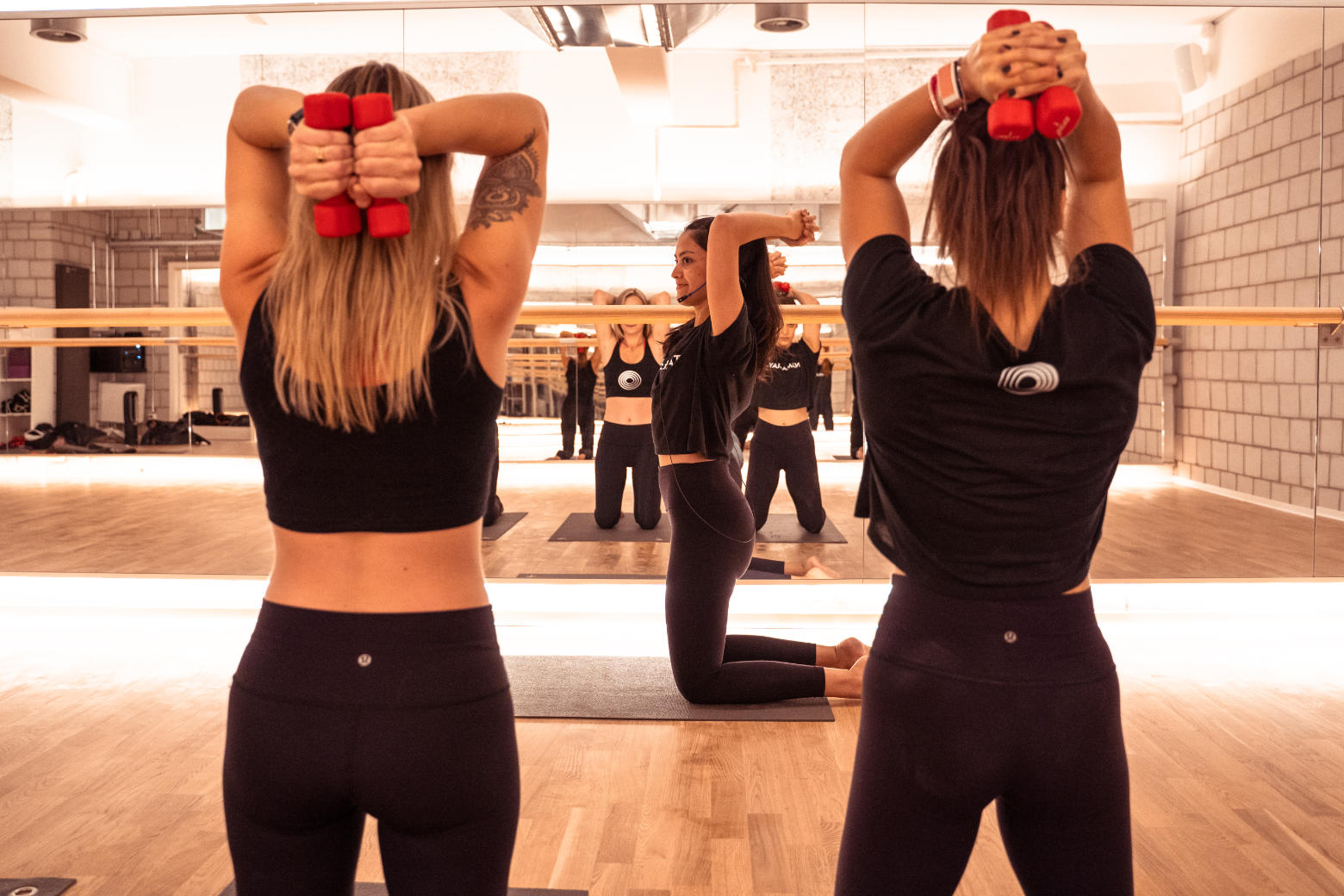 FAQ
Q: What do I need to wear?

A: Wear workout clothes you're comfortable in and BARRE socks if you own them

Q: What do I need to bring?

A: Bring your BARRE socks if you own some, otherwise you can do the class barefoot

Q: What if I've never done BARRE?

A: No worries, our BARRE classes are open to all levels. Your instructor will give modifications throughout the class.

Q: What should I expect?

A: Expect a mix of floor-based exercises and work at the barre. Expect the use of light props and lots of pulses and pliés.
Reviews
"

The classes are incredibly addictive--the music, the energy, the instruction is all top notch! And they provide everything for you (except your outfit) to remove any excuse to come to the gym

"

Tanya Facebook Review
"

Great staff, energetic and dynamic instructors and last but not least fun but challenging workouts!

"

Celine Facebook Review
"

These classes are awesome. You will get a great workout and the instructors are really motivating.

"

Rachel Facebook Review